100% Debt Free~Here is how

Pre-Med student Alex Reynoso saw he was accumulating too much debt in college loans and he was just a junior! He stopped and took stock of his situation and thought about the future and the economic challenges that not only he but millions of students were facing. He started working with a well-established company in the health sector that was willing to train him part-time. The idea of learning how to teach principles of optimal health and disease prevention made sense to him. What a change it has made in his life! He is now 28 and has probably learned more about people; develop leadership skills in business and certainly learned more about nutrition than he would have at Harvard Business or Medical School, respectively.

College graduate,  Stephanie Peters, has also learned how to save (not spend) money and is completely debt free! In the last 12 months, they both have earned over $325,000. Not bad for just being in their 20's. You may be thinking that "money isn't everything" but what would you do with an extra $300,000/year particularly if it was solid passive income? If you are a busy parent or student and have a strong work ethic, intellectual curiosity and have an interest in helping people in a way that provides genuine VALUE in their lives, (particularly in a time when many are facing economic and health challenges)…call me for an eye-opening informational interview today.
Stephanie started working for the 32-year-old Inc 500 company that trained Alex when she was just a college freshman! She began in the company's training program part-time. Instead of the hours, she would have spent doing some 'work study' job at minimum wage, she was paid very well during her training.  She completed her four years of college having no debt whatsoever…and paid for college entirely on her own! She (not a bank) owns two properties. A primary residence and a vacation lake house with no mortgage on either one. She has written a book, Unleash Your Lady Boss, that is inspiring women (and men) to set goals and achieve their dreams!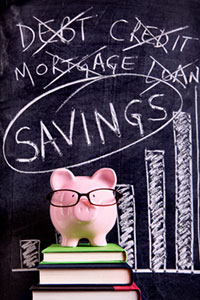 If you want to learn more about how they accomplished it or you know someone who may be looking for extra income or simply to pay off a mortgage, or debt of any kind, there is no point in procrastinating. Call or email me today to schedule an interview. (By the way, this is not some kind of illegal pyramid scheme or questionable MLM business.) I have done MY due diligence…it is now your turn.  Paid part-time positions open only at this time.  But after training, it can lead to full time if desired. Both Alex and Stephanie can attest to that. 🙂
Eric Goodhart ~ (978) 820-1295