Thursday, June 3rd, 2010
The Dynamics of Demonstrated Interest
By Eric Hoover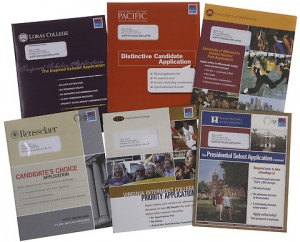 This year, American University received a record 17,000 admissions applications, a 13 percent increase over last year. With quantity came quality: by various statistical measures, the university will admit its most accomplished, most diverse class ever this fall. And American's admit rate fell to 43 percent from 53 percent this year.
In the numbers-driven realm of admissions, all this is good news, a sign of rising fortunes. But it's also a complicated development. For one thing, applications have swelled at so many selective colleges that the meaning of such an increase can be difficult for a given admissions office to interpret (increases this year could portend increases next year-or not). Moreover, as colleges become more selective, they often find themselves competing with institutions a rung or two higher on the ladders of selectivity and desirability, at least for the top students.
Although there is prestige in this kind of association, there is also uncertainty. How many applicants would turn down a super-selective, big-name college to attend a somewhat less-selective, less-famous one? How do you know whether a student considers your college a top choice or a "safety school"? How does an applicant's sense of "fit" with a college relate not only to matriculation, but also retention?
In recent years, such questions have prompted American's admissions team to look more closely at "demonstrated interest," the popular term for the contact students make with a college during the application process, such as by visiting the campus, participating in an interview, or e-mailing an admissions representative. In theory, it's a way to measure the likelihood that an applicant will matriculate-and succeed if they do.