Tuesday, December 1st, 2009
As high school juniors (Class of 2011) approach the end of their first semester of Junior year, parents are becoming more conscious of the all important college planning timeline. Often, to their concern, they are more involved in the process than their future college bound scholar.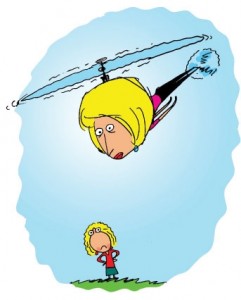 Some parents take on more of the responsibility than they should. They are sometimes referred to by admissions representatives as "helicopter parents". I would not worry too much about it, however, until the spring of the junior year. That is when we strongly encourage the student to take a more active role in the process.  
To lighten up on the pressure, I thought I would share this bit of news with you.  Here is a Mom, who applied for a job at her son's number one choice college, the University of the Pacific in Northern California.
Some job!