Loans vs Paying Cash
The illustration I gave in "How Financial Aid Works" leaves a family with an expected payment to the college of $18,800 after aid is subtracted from the cost of attendance.
If your family has completed a 'Dry Run' with us, you may have determined you can pay $10,000 or $1000/month in a 10-month pay plan from cash flow and savings.
The question now is, where do you get the $8,800? …or in some cases, $20,000?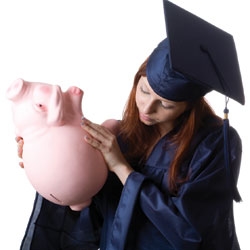 Borrowing for college has become much more complex than just three years ago. Federal Plus Loans @ 8.5% have been, historically, the easiest (outside of home equity) loans to obtain. But Signature Loans that require a co-signer are not as easy to get as they once were. Here are some FAQ on Student Loans. Also, read the "Everything You Need to Know about Student Loans."   
Clearly, the student loan 'bubble' is going to make the Wall Street derivative and credit-default swap money games look like chump change.  Students don't have the leverage that Wall Street had (and still has) over Congress and the alphabet media; there will be no bailouts.

If you must borrow, individual states will sometimes have lenders that offer unique programs to borrowers going to colleges in that state or are residents of that state. One example is the Massachusetts Education Finance Authority, or MEFA. Check your state's department of education website.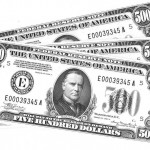 Why borrow, when you can pay cash? If you have experienced a loss of value in savings that you have set aside for college or retirement, ask us about our sure-fire asset recovery and creation program. Thousands of families are benefiting from it; many are now paying for college from cash flow alone and not even drawing from their savings or if they have to borrow, they are borrowing LESS. This program also works for current undergraduates and college graduates (like these) who faced the reality and challenge of paying off student loans. Remember, most student loans can NOT be forgiven in bankruptcy. Don't wait to call for an appointment at (978) 820-1295 so we can go over the program in person or online via SKYPE. You then can decide if this simple program is right for you.
Yours for college affordability success,
Eric