Five MORE Extraordinary Colleges
In our March newsletter I wrote about five extraordinary colleges that you never heard of, but should. I am not sure if my putting the spotlight on them increased their application count, probably not, but here are five MORE extraordinary colleges in a periodic series we plan, to expand the vision of the college bound, beyond the "usual suspects".  I look forward to your thoughts on these and other colleges you may feel need more recognition.
Of course, when all is said and done, does it matter that much where one goes to college?  If you are not looking for a specific technical training only offered at a particular college, I say, not necessarily. What really matters is what you do when you get there.
Once in a while I like to step back and look at the colleges that have something to offer that make them stand out. It does not mean they are right for you. But one or more of them could be.
Three of these colleges are definitely not ones that would come up in casual conversation at the dinner table or the country club. Come with me now and enjoy the tour.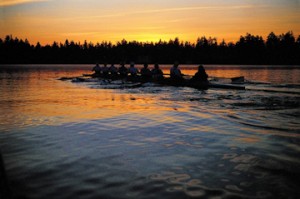 # 1. In the beautiful Pacific Northwest just 35 miles from Seattle sits the University of Puget Sound. Founded in 1888, it is a highly selective liberal arts college with close to 3,000 undergraduates. Because of the Graduate programs in the health sciences and education it is a University. However, the emphasis and Mission Statement is focused on the undergraduate. It offers over 40 majors and 1,200 courses taught by a strong faculty that comes from all over North America.
Because of its gorgeous location and living conditions, it attracts educators to Puget Sound. For that reason, the University is in the enviable position to be able to hire only the most qualified faculty applicants. The result is a fine Liberal Arts program in addition to rich programs in Asian Languages and Culture, English/creative writing, Communication/Journalism, Music, International Business and the Sciences. They are all impressively strong.
Students describe the academic experience this way. "The professors challenge their students and hold high expectations of them. Writing is stressed across all disciplines at UPS, and students can expect to do a lot of it." All classes, including labs, are taught by professors and, what I like, all freshman students are assigned a professor from one of their classes to serve as an advisor for their entire first year.
So, if you are a lover of the great outdoors and you want to be challenged academically, "Puget Sound is a beautiful place to spend four years" many students say.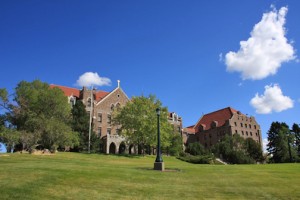 # 2. Now let us travel east across the Rockies to  Montana. In the capitol, Helena, you will find one of the most successful(in terms of student outcomes) liberal arts and pre-professional colleges in the west. Founded in 1909 by Catholic Missionaries, Carroll Collegeoffers strong programs in the core liberal arts plus eight pre-professional programs, including law, medicine, veterinary science, pharmacy and dentistry.
Is a city too crowded for you? Do you want solid pragmatic programs in business, accounting or Engineering, among others, at a college that gives you more space to breathe? Well, contact one of Carroll College's bright and enthusiastic regional counselors here. There is much to see and learn.
This college came to my attention several years ago as one of the "hidden gems" of higher education by a colleague. Although 40% of students are from outside of Big Sky country, it is not as well known as other "gems" like Allegheny, Elon, Kenyon and Beloit colleges.
But definitely worth your consideration.
The tour continues here…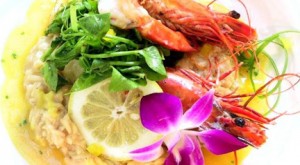 # 3. Are you getting hungry? Let's take a side trip and drive south to Colorado and get something nutritious to eat at Bauman College. Why Bauman you ask? It is because Bauman is a unique culinary training school. They train bright energetic individuals how to cook responsibly for themselves and others in restaurant, corporate, retail and health care settings.
We are a society of overfed and undernourished men and women. Our kids are filling their stomachs in school eating meals that were designed by dieticians at the Department of Agriculture who have no true understanding or training as to how natural whole foods nourish the body from the cellular level. Just look at the labels on the #10 cans in the storeroom and the frozen chicken nuggets in the freezer.
With all the talk about health care, very little attention is placed upon nutrition other than a well meaning but untrained in nutrition allopathic physician or nurse advising us to "Eat your fruits and veggies and cut back on meat." In fact, with pharmaceutical and synthetic food manufacturers supporting the Orwellian Codex Alimentarius we may be restricted in our natural food and supplement choices all together if we don't pay attention!
I encourage students who dream about being a chef after watching celebrity cooking shows on TV to think twice. It is very tough work!  But if they are also interested in health care, becoming a nutrition consultant and/or natural chef might be a very rewarding and satisfying (not to mention well paying) path to take. There is a big market (no pun intended) for chefs who have the knowledge and talent to prepare healthy, life giving nutritious foods.
This is not a traditional culinary college like the Culinary Institute of America in Hyde Park, NY. But like the CIA, it has convenient campuses, such as this one at Berkeley, around the country. By the way, if you are an adult and want to take a course or two at Bauman, they offer convenient distant learning programs as well.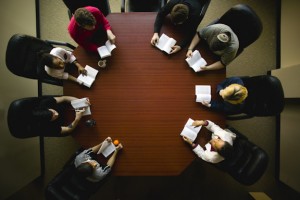 # 4. Now that our bodies have been fortified and we are thinking clearly, let's drive to Chicago. We are heading to a college where our brains will really be tested. Shimer College is one of the very few Great Books Colleges in the country. You may remember that we highlighted one of them, St Johns College in New Mexico in March.
Shimer College history can be traced back to 1852 when it was a school for women. It was affiliated with the University of Chicago from 1896 to 1958. In 1950 it became coed and a four-year college. It has matured to become a small,  private liberal arts college and now shares the campus with the much larger IIT in Chicago.
Every course at Shimer features original source readings written by major authors and thinkers. It is truly a school for the intellectually curious. Classes are taught using the Socratic method and limited to 12 students. Professors are also called facilitators. They are there to encourage the expression and formulation of thought and ideas. It is a true incubator for students who want to learn how to think critically. 
Like Deep Springs College and Marlboro College, Shimer is a self governing community of scholars with professors serving as mentors as well as teachers. Shimer attracts a wide variety of students who tend to be nonconformists who are serious about learning and committed to the group discussion model of a classical education. Such students often flourish in Shimer's unconventional atmosphere.
The majority of graduates go on to graduate and professional schools. Though, as one might expect, a quarter of graduates are employed in all levels of education, most work in other professions. Those might be law, medicine, journalism and business.
Unlike View Books that are wastefully sent to disinterested high school students, Shimer's View Book is incredibly interesting. I hope you agree. Look at this!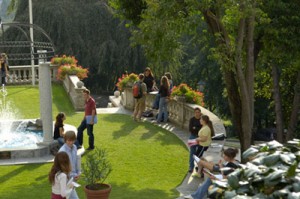 # 5. Finally, as a precursor to my next installment of "Five Extraordinary Colleges…" which will highlight colleges outside of the United States, let's get on a plane to Lugano, Switzerland. If I had known about Franklin College when I was a high school senior, I would have tried to convince my parents that this was the best fit for me! Alas, I would have lost the battle.
Careful readers and frequent visitors to this website may already be aware of Franklin College. It has been highlighted on the "Welcome Page" for a month!
Franklin is a fully credited American College. It just happens to be in Switzerland. I can just hear that future financier presenting his or her plan to Dad, now. "What a great place to study International Banking Dad. Switzerland is the money depository of the world. I can do my study abroad in New York!"
Dad says, "Fantastic, that is a great idea! Plus, it will be fun to visit with your mom. But first I want you to look at this and this. After that, I want you to write a thesis on how you will take what you learn at Franklin and put it to use in banking." "Wow!" astute proactive college bound child exclaims. "I will do that. I have already done some research and learned from Mr. Goodhart at Programs for Education, how to pay for college from cash flow alone! He made reference to it here so I called him. It is awesome! Plus, I know it will work for my siblings too!"
Well, there is no denying the fact that Franklin is an international college with a global outreach. Travel is a big part of the Franklin experience. In fact, it was Saint Augustine who once wrote,
"The world is a book, and those who do not travel read only one page."    
Let us be your travel guides. Call for a free "get acquainted" consultation today. Or, if you are a student we are already working with, and have not had a review of your college strategy recently, contact us here.