Williams College
Williams College Nixes No-Loan Student-Aid Policy After Endowment Falls
By Ashley Marchand
Williams College is eliminating its no-loan student-aid program that began in the fall of 2008, saying that it can no longer afford the policy because of its battered endowment.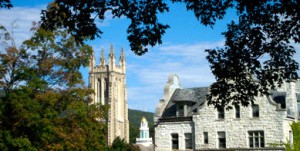 The college in Massachusetts, which has a sticker price of $49,880 a year, was one of more than 40 in the United States that have no-loan or limited-loan student-aid programs, which eliminate or cap loans for students with demonstrated financial need and replace them with institutional grants and scholarships.
It is one of a number of selective private colleges—at the time buoyed by swelling endowments—that announced no-loan policies in quick succession in 2007 and 2008. Then the bottom fell out of the financial markets, and colleges' endowments plummeted. Williams' dropped from $1.9-billion in June 2008 to $1.4 billion a year later.
Now, in a letter dated Sunday, the college's interim president announced that its no-loan program will end in the fall of 2011. "Williams is in a strong financial situation by virtually any comparison—except with that of the Williams of three years ago," William G. Wagner, the interim president, said in the letter.
Current students and those who enter next fall will not be affected by the policy change. For students enrolling after the new policy takes effect, Williams will still cap loans using a formula based on the income levels of their families. Most lower-income students will not be given loans as part of their aid packages, while others will be expected to take on a moderate amount of debt.
Jim Kolesar, the college's director of public affairs, said that about half of the financial-aid expenditures at Williams are covered by funds from the institution's endowment. Dropping the no-loan policy should reduce the college's institutional-aid budget by about $2-million. That money will be redirected "to protect educational programs," said Mr. Kolesar.
A Dream World Vanished
Dan Lundquist, vice president for marketing and enrollment management at the Sage Colleges and the founding principal of the Education Consultancy, said that the world where the no-loan push originated no longer exists.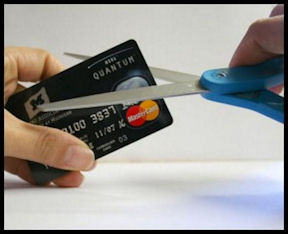 He expects more colleges and universities will eliminate their no-loan or limited-loan programs as they weigh the costs of cutting back core academic programs against eliminating student-loan debt.
"Places that were more than riding high half a dozen years ago are able to ask themselves the question a lot of us ask ourselves in higher education all the time," he said: "Can we afford our values?"
Lauren J. Asher, president of the Institute for College Access & Success, which runs the Project on Student Debt, said that the no-loan and limited-loan pledges made by colleges like Williams sent a significant message to students about what it would really cost for them to attend a given institution. "These pledges are really welcome mats for lower and moderate-income students who might not otherwise see past the sticker price," Ms. Asher said.
She said that though institutions with no-loan programs are an easier sell to students, a moderate-loan program, like the one Williams is moving to, is the next best thing. "They are, in fact, limiting loan expectations, which is heartening," Ms. Asher said.
In his letter, Mr. Wagner said that Williams intends to remain affordable, but that there are new limits on what it can spend. "The college's focus is on adjusting to this new reality in ways that will protect our core academic mission for the long run, keep Williams widely affordable and accessible, and value the great dedication of our faculty and staff."