Monday, December 7th, 2009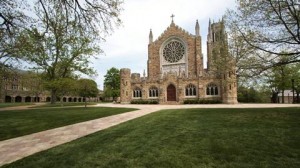 Lauren Edelson is in the Class of 2010 at Catlin Gabel School in Oregon.In her Op Ed piece for the New York Times she brings welcome insight and awareness into what thoughtful teenagers are looking for in a college.
 I have noticed in the last few years, colleges have gone overboard in attempting to connect to the psyche of today's teens. It goes beyond the fancy dorms, amenities and student unions. Often in that effort, the prospective student can be turned off and confused by the message.
Miss Edelson is one of them. She recognizes that she is passing through a "growing up" phase, though memorable, is now looking toward the future. It is a future that is filled with new opportunities, challenges and responsibilities.
The problem may be in the training (or lack of) of the undergraduate tour guides. I have been amazed at some of the things said by them to prospective "buyers". Often they are much too casual and ignorant of the colleges own philosophy, academic departments and resources.
I know that there will be many college admissions offices reading Lauren's piece. If some of it applies to them, I hope they do not take this young woman's view as one in a million.